Creating Futures That Work®
Training and Certification Programs
Become a CFTW Certified Innovation Coach
As a CFTW Certified Innovation Coach, you will master and be licensed to use the CFTW Innovation Skill Assessment® and the CFTW Learning Portfolio to:
Help clients become better problem-solvers and decision makers

Grow client leadership confidence, presence and impact

Cultivate client creativity and ability to tackle innovation

Develop client team leadership and collaboration skills

Enhance client agility, resilience and workplace empathy

Prepare clients to become more active agents in their own professional growth
"This program is powerful, having been built on the concepts and practices of arts-based learning in partnership with the National Science Foundation. A completely unique certification in the marketplace!"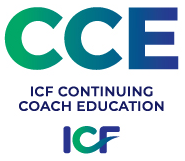 Earn 16 ICF-CCE core competency credits, 16 ICF-CCE resource credits and access to Joint Venture Partner revenue opportunities!  
Become a CFTW Certified Innovation Assessor
As a CFTW Certified Innovation Assessor, you will be licensed to use the CFTW Innovation Skill Assessment® and learn how to:
Measure the ability of leaders and teams to learn, adapt, change, work together and innovate.

Identify and target skill gaps.

Generate powerful data about ability to manage risk, solve problems, make decisions and lead.

Provide information needed for data-driven decisions about the impact and effectiveness of training investments.

Track individual and team progress over time.
"The holy grail in innovation assessments—a structured, repeatable and scalable methodology for unlocking creativity and making diverse teams into problem solving champions. One of a kind!"
Differentiate your coaching practice in the marketplace and access new business development opportunities and support!